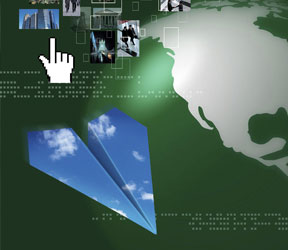 Telecommunication
Row grows over 'limited mobility' services - basic telecommunication companies and wireless local loop platforms - Brief Article, NEW DELHI -- Basic telephony service providers and cellular operators in India are at loggerheads with one another over the issue of allowing WLL-based mobile services in the country.
Keeping in Touch Isn't Getting Easier - telecommunication services and equipment update - Product Announcement, With more and more telecom gadgets from which to choose, staying in front of the wave gets to be complicated. Here's an update.
Breaking the loop - regulation of telecommunication services and equipment industries - Brief Article, In 1981 Bill Gates predicted that 640,000 bytes of memory ought to be enough fop anyone -- and if he couldn't get it right, who can predict the future of local loop unbundling? Independent consultant Maev Sullivan throws caution to the wind.
Putting grids on the telecom map: envisioning the network operator as provider of "surge" services, Grid computing, the linking together of computers using open standards and architecture to achieve supercomputer performance, may transform the U.S. telecom industry. This was one conclusion of a special telecom session at March's Global Grid Forum meeting in Berlin. Why might this farfetched idea be true?
Family CONNECTIONS - telecommunication services Until Americans can get all their telecom services in one neat package, families like the Harrisons are piecing together their own network.