Putting grids on the telecom map: envisioning the network operator as provider of "surge" services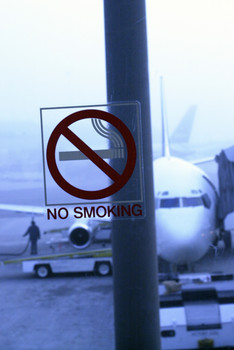 Grid computing, the linking together of computers using open standards and architecture to achieve supercomputer performance, may transform the U.S. telecom industry. This was one conclusion of a special telecom session at March's Global Grid Forum meeting in Berlin. Why might this farfetched idea be true?
First, as overseas telcos are demonstrating, there is money to be made in supporting grids. In the U.K., British Telecom recently won a $1 billion contract to upgrade the national health network, connecting the largest hospitals at 100 Mbps. BT will build the network but not run it. IBM announced that it had earned $7 billion with similar contracts for its "on-demand" computer services last year and that it had also saved $7 billion on its own operations.
Service reshaping
What is driving these changes? Grids will alter the business models for telecoms and reshape the products equipment vendors offer and the software most firms use on networks.
Why? Because with grids, networks can take advantage of layers above Layer 1, the transport layer. They can begin to support applications that can ride on the transport layer and offer them as services. In the British Telecom case, the service provider will recruit existing customers who want to offer access to unused computer resources so that BT can offer "surge" or "on-demand" capabilities to customers. This is the initial step in upgrading the telecom business model.
The next one is to provide applications over the new network. This will require network equipment that can self-provision or self-prioritize traffic so it is handled with platinum QoS or moves to highly reliable hubs in the network rather than unreliable ones. Supporting grids means never dropping key bits of information and crucial connections.
Is there any evidence that this shift will occur? Yes! Research networks in the U.S. and Europe are pushing the boundaries of bandwidth use further and want greater control over their traffic on networks. They want support for grids and grid applications. Equipment vendors are waking up to the fact that grid applications require support above Layer 1 and might offer a means to avoid the further "commoditization" of network equipment prices. Also, software vendors are offering middle-ware to "gridify" applications, so they can be part of grids and run on new networks.
Defined by applications
Equipment vendors at the meeting emphasized that applications are the main drivers determining network requirements. Alcatel noted that it is building a network and trying to understand the interactions from applications to the network. Cisco expressed its belief that the best features of grids are moving applications up a level and supporting manageable and auditable provisioning. In spite of this optimism, there was concern that if prices for network equipment fall into the "commodity" range, even grids might not help.
European scientific networks expressed greater hope. Indeed, astronomical and physics research use grids that require speeds of 100 Gbps and in one case, up to 20 Tbps. By 2010, the European VBLI that uses direct lambda circuits will have speeds of 1 Tbps. The U.S. TeraGrid is using a backplane with 50 Gbps.
Commercial network operators such as BT see the grid as a "virtualization" business model across ICT resources that plays to telcos' strengths in the management of distributed resources. In this context, the CIO becomes a resource broker and manages complexity while the telco provides applications.
Grids are an opportunity to service large enterprises in new ways. But the business models to succeed at this are still a "work in progress." What is clear is that major projects from government might open the way to this New World.
Dr. Robert Cohen is president of Cohen Communications Group and a fellow at the Economic Strategy Institute.