Row grows over 'limited mobility' services - basic telecommunication companies and wireless local loop platforms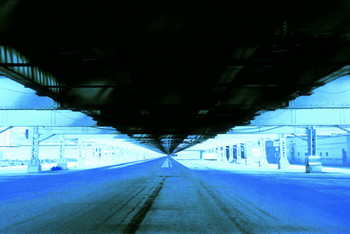 NEW DELHI -- Basic telephony service providers and cellular operators in India are at loggerheads with one another over the issue of allowing WLL-based mobile services in the country.
Cellular operators feel that if basic telecoms companies are permitted to provide limited mobile phone services using the wireless local loop (WLL) platform, it would result in their 'backdoor entry' into the cellular services sector without having to pay any licence fees. This would impact the business prospects of the five-year-old industry, which is already struggling to stay afloat.
It all started with basic telephony operators using the CDMA-based WLL platform to roll out their networks faster, demanding that their subscribers be allowed limited mobility. However, cellular service providers offering GSM-based services argue that there is no such thing as 'limited' mobility.
T.V. Ramachandran, executive director, Cellular Operators Association of India (COAI), says: "Is there a mechanism to police the limited mobility distance? There is no such concept of limited mobility. It should be either fully mobile or fixed services. If the government wants to permit limited mobility it should be considered as a separate service and should not be merged with any existing service."
However, the Association of Basic Telephony Operators (ABTO) contends that usage of WLL is an integral part of its licence terms and the mobility they are offering is aimed at the common man unlike cellular service.
At present, Mahanagar Telephone Nigam Ltd (MTNL) the fixed-line network services provider in Mumbai and Delhi, is offering a CDMA-based WLL service at Rs1.20 for three minutes. In contrast, cellular operators all over the country charge Rs4 per minute during peak hours for mobile calls.
Alarmed by the overwhelming response that MTNL's service has generated, the cellular operators are insisting on adequate compensation from the government if other fixed service providers are allowed limited mobility. To make matters worse for cellular operators, MTNL has announced that it would expand its current 10,000 CDMA-WLL lines to 50,000 by the end of March 2001 with an investment of US$14.1 m ([epsilon]15.5 m).
K.H. Khan, chief general manager, MTNL, says: "In those areas where we are unable to lay cables, we will offer WLL-based mobile connections. We have already contracted Motorola to supply the equipment and the base stations."
Meanwhile, a 12-member panel of experts set up by the Telecom Regulatory Authority of India (TRAI) has agreed that basic operators would be allowed limited mobility in their area of operation, based on WLL technology on both 800/900MHz and 1800/1900MHz frequencies. However, the TRAI's recommendations are not entirely binding on the government. Also, cellular operators have decided to seek legal redress if their grievances are not met through the telecoms regulator.