Breaking the loop - regulation of telecommunication services and equipment industries - Brief Article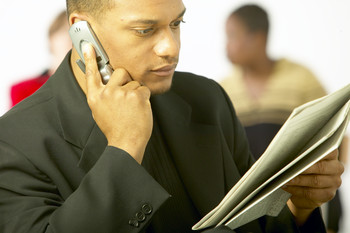 In 1981 Bill Gates predicted that 640,000 bytes of memory ought to be enough fop anyone -- and if he couldn't get it right, who can predict the future of local loop unbundling? Independent consultant Maev Sullivan throws caution to the wind.
I PREDICT THAT unless the current regulatory framework for local loop unbundling is radically overhauled, the following will be the position at the end of 2001:
* Out of 31 or so operators who originally queued up to unbundle BT's local loop last September, less than ten will be left in the game. These could include Atlantic, EasyNet, Fibernet, Iomart, OnCue and Redstone, who seem to be seriously committed to playing. On the other hand, some or all of those operators could run out of money or patience or both leaving the field to perhaps CWC, Colt, Kingston and Energis. Unbundling isn't a cost-free panacea; it is hugely expensive. Unbundling operators need loads of money, just when the capital markets have dried up and the technology media telecoms (TMT) market has more or less collapsed.
* The geographic coverage of competitively unbundled services will more or less mirror BT's own rollout, except where BT has no `space' in its exchanges -- distant colocation is not always a viable option for technical reasons. So unbundled networks will replicate the competitive rollout of the multiple `figures of eight' long-distance networks.
* Residential take-up of unbundled loops will continue to be sluggish -- perhaps 150,000 customers by 31 December. The SMEs will be a bit more adventurous, possibly taking 300,000 plus lines. But customers outside the major towns and cities will not be part of so-called Broadband Britain.
* BT will continue to walk backwards slowly in unbundling its local network to its competitors. It might even manage to sell off its large property portfolio and halt further colocation before competitors make serious inroads into its captive market.
* Oftel will continue to endeavour to perform miracles but its efforts will be hampered by the forthcoming reorganisation of BT and Government interference.
* The UK economy will suffer not just because of a low take up of broadband services but because telecoms operators will continue to duplicate local networks by digging up the same streets not just twice or thrice but often eight or ten times. The economic disruption caused by these repeated digs probably outweighs all the benefits of competition since 1984.
The Government is healthily obsessed with the broadband revolution but it, like its counterparts in the rest of Europe, the USA, Canada and Australia has adopted the wrong model to achieve this.
By allowing BT a three-year head start in deploying broadband DSL technology the Government has Consigned BT's competitors to a continuous game of second-rate catch up. As they roll out ADSL and SDSL, BT will move on up to VDSL, then to fibre-to-the-kerb and then fibre-to-the-home in the most lucrative areas -- leaving the colocated DSLAMs stranded. BT will continue to dominate the market, particularly the residential and small and medium enterprise sector.
BT can do this, not because it is the best at deploying broadband technology or providing excellent, cost-effective, innovative service to customers but because BT owns the ducts and the poles that support the copper connecting the majority of the population to the Internet or the broadband superhighway. BT also owns the wires and the frames to which the wires are connected and the buildings housing the frames. These basic facilities were predominantly built and developed over a 100 year period by a nationalised monopoly enjoying the freedom to cross-subsidise between services and customers and the freedom to build where it wanted, when it wanted and however it wanted -- without liability in contract or in tort to third parties.
Competitive access to these basic facilities, which cannot be economically replicated on a ubiquitous basis across the UK, is essential if customers throughout the country are to be given genuine competitive choices in the provision of broadband services. The Government cannot rely on BT to deliver competitive services through its `wholesale' ADSL offering -- BT is already rationing supplies to its 100 or so service provider competitors.
It is futile to continue with the current unbundling experiment whereby BT's competitors have to queue up and ultimately throw dice in order to be allocated space in a paltry 190 BT exchanges by end June 2001.
The Thatcher experiment has failed. It is not economically viable to replicate a ubiquitous duct and pole network -- particularly one built up over 100 years. Broadband radio is not an alternative -- nor is 3G. What is needed is a radical rethink. Instead of establishing a full `network' business that includes every element of BT's network, BT should separate out its ducts and poles and the wires within them and then annexe buildings in which they terminate, and transfer the assets to a separately owned company that will be regulated on a rate of return basis to enable maximum entry into the broadband market without any discrimination between competitors. I for one would rather invest in this than Equitable Life or any other pension plan.
Gordon Brown might even be persuaded to invest the 22.5bn [pounds sterling] windfall from 3G auctions in replacing the copper with fibre. That would prove that the Government isn't just spinning when it talks about Broadband Britain.