UPS Strike Watch Is On - United Parcel Service negotiates with International Brotherhood of Teamsters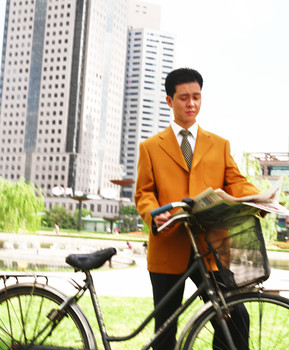 Byline: Paul Miller
It's been nearly five years since United Parcel Service's largest union, the International Brother-hood of Teamsters, went on a 15-day strike, but the memory of the walkout still pains the carrier and catalogers alike.
To avoid another strike when their contract expires July 31, UPS and the Teamsters started negotiating early this time around. They exchanged initial proposals on Jan. 30, several months earlier than they did last time.
UPS management and Teamsters representatives have been meeting regularly since the initial proposals, says UPS spokesperson Malcolm Berkley, and will "continue to meet until we reach an agreement," he adds. "Over the past five years, we've shown an ability to work with the Teamsters to reach mutually beneficial goals, such as when we won the right to begin flying into China last April."
Not only has UPS "certainly learned a lot" since the '97 strike, Berkley says, but it's also in a better bargaining position than it had been. Overall unemployment is higher, and during the past four years, UPS has created 10,000 Teamsters jobs.
Then again, at a March 3 rally before more than 700 union members, Teamsters general president James Hoffa sounded more confrontational. He said that the union will "win the strongest contract ever at UPS. UPS is the goose that laid the golden egg, and we will grab that goose by the neck and get every one of those golden eggs."
Despite the tough talk from Hoffa, and because of the early negotiations, most catalogers believe that a strike will be averted.
"Based on the information I've seen about the negotiations so far, I think the threat of a strike is much less than it was in 1997," says Andy Travers, director of operations for Manchester, VT-based apparel and sporting goods cataloger/retailer Orvis. "There is different Teamsters leadership, and both sides have the spirit of more-positive negotiations."
Orvis relies on UPS for more than half of its parcel deliveries, Travers says; U.S. Postal Service Priority Mail, freight consolidator Donnelley Logistics, and Federal Express handle the rest. "We have a diversified portfolio of carriers we use," Travers says, "which protects us against a number of risks better than if we were to have all our eggs in one basket."
Apparel and home decor cataloger Bloomingdale's by Mail is another believer in the importance of using multiple carriers. Although it already works with "a number of carriers," says Carol Sanger, a spokesperson for parent company Federated Department Stores, "we have initiated talks with additional express carriers to ensure that there won't be any interruption of service to our customers in the event a strike did materialize."
Orvis, too, has had conversations with potential backup carriers in the event of another UPS strike. But if the contract deadline nears with no agreement, "we'll need to develop a more exact strategy," Travers says. "We'd need to turn to a variety of options - not all of a sudden throw a switch and move a significant volume with a single other carrier."
Unlike Orvis, apparel and home goods mailer Lands' End ships more than 95% of its parcels via UPS. But senior vice president of operations Phil Schaecher says the $1.36 billion Dodgeville, WI-based cataloger learned a lesson from the 1997 strike. "We got caught flat-footed like everybody else last time, kind of assuming everything would be settled," he says. "Then when the Teamsters went on strike, we had to do a lot of scrambling."
This year, Schaecher says, Lands' End's Postal Service reps have visited the company regularly, discussing contingency plans in case of a UPS strike. "But we're pretty confident they'll work it out, hopefully before July 31," he says. "We haven't switched anything."
Lands' End, which ships most of its UPS packages via the carrier's second-day air service, spent about 25% more on shipping to shift to Priority Mail during the strike. "And we had to do an enormous amount of mail sorts - about 135 - to get our packages out," Schaecher recalls. "We also did all the trucking to postal sectional center facilities as per what the USPS told us to do. So it was quite a scramble. But we kept really good records and know how it works now."
Although Orvis used Priority Mail during the 1997 strike for some of its UPS packages (and continues to ship a minority of parcels with the service), it might not increase its business with Priority Mail if another strike occurs. "The Postal Service was pumping plenty of money into Priority Mail at the time," Travers says, "and its pricing and service were more competitive than they are now." Priority Mail rates for packages weighing up to 2 lbs. have increased nearly 32% since the strike. During the same period, UPS rates rose less than 20%.
Chatham, MA-based Clambake Celebrations, which sells fresh seafood, relies on FedEx air for all of its shipments. But the cataloger is still tracking the progress of the UPS negotiations. During the 1997 strike, Clambake Celebrations lost more than $30,000 due to late or nondelivered orders.
"FedEx agreed to take on a lot of business from UPS customers, and that wound up overwhelming the system, putting my deliveries in jeopardy," claims Clambake Celebrations chairman/CEO Jo-Von Tucker.
Tucker says she plans to demand "some sort of guarantee from FedEx management that this won't happen again. I haven't done anything yet, but I have thought about it and intend to take some proactive steps soon."
In fact, FedEx spokesperson Jess Bunn says that the carrier "definitely is in the process of putting contingency plans together now" to put the carrier in a better position to handle the effects of a UPS strike. What's more, he says, since the 1997 strike, FedEx has expanded its services to include FedEx Ground, FedEx Home Delivery, and FedEx Freight.
Though the 1997 Teamsters strike against United Parcel Service lasted just 15 days, it has had a much longer-lasting effect on the carrier. The strike led a number of catalogers to flock to the U.S. Postal Service, freight consolidators, Federal Express, and other alternative carriers. And apparently some of those catalogers didn't return to UPS once the strike ended.
Among catalogers surveyed for the 1997 Catalog Age Benchmark Report on Operations, several months prior to the strike, UPS was the standard delivery carrier of choice for 69%. But among those surveyed for the 2001 Benchmark Report, only 50% said UPS was their primary carrier.