TEN TURTLES TO TUCUMCARI: A Personal History of the Railway Express Agency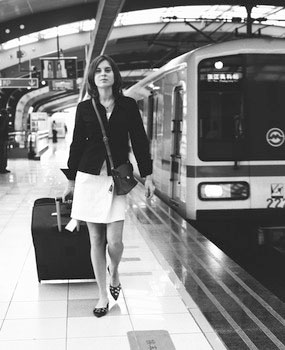 TEN TURTLES TO TUCUMCARI A Personal History of the Railway Express Agency
by Klink Garrett with Toby Smith
University of New Mexico Press, Albuquerque, 2003. Illustrations, bibliography, index, xiv + 172 pp. $27.95 cloth.
One of the largest delivery services in the United States, the Railway Express Agency (REA) was an important part of daily life in this country for nearly five decades, offering many of the delivery services we now associate with the computer age. Klink Garrett spent virtually his entire adult life with REA, starting as an extra assistant at Rapid City, South Dakota, in 1935 and rising quickly through the ranks to become a REA government traffic manager, then a company director. Three years after Garrett retired in 1976, a bankruptcy judge oversaw the sale of the REA's assets, and the company vanished. Garrett had a personal view of both the company's success and its demise, and he offers an insider's perspective on both.
Express companies served a variety of functions. Readers may be surprised U> learn dial die REA handled much of the movement of cut flowers as well as the produce, cream and milk, and other perishables sold in grocery stores. Sears, Montgomery Ward, and J. C. Penney sent their mail-order merchandise by express, not parcel post. As Garrett notes, many current services such as overnight delivery, special handling, and shipment tracking were routine aspects of REA operations. The company emphasized outstanding customer service, and a person willing to work hard could advance. Klink Garrett took justifiable pride in making the climb from substitute to executive largely on the basis of his work habits and good treatment of customers. At a time when most Americans gave favored treatment only to the economic elite, Garrett treated everyone with respect and dignity.
As a history of the REA, Ten Turtles to Tucumcari is brief and anecdotal. Academic readers will not find an indepth analysis of the REA and its role in society. They will find a bnel history of the railroad express business from the 18305 to the formation of the REA that provides a general understanding of the industry and its place in American life. Garrett also explains how railroads arid airlines related to the REA, concluding that the REA's demise was largely due to its inability to modernize its organizational thinking and operations to fit an increasingly air- and truckdependant world. This book is an enjoyable overview of both the business and a career with REA, written by a man who took great pride in his chosen life's work.