Ramping up: airline cost cutting means more business for one aviation services provider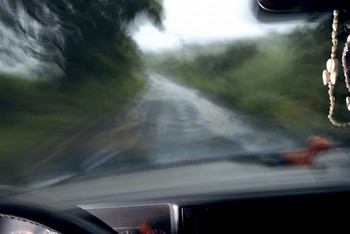 * One Sunday night this August, torrential rain and a computer glitch forced American Airlines to cancel 71 of its flights from Miami International Airport stranding passengers and scrambling the crews of American Sales and Management.
[ILLUSTRATION OMITTED]
Miami-based ASM, which handles cabin cleaning for all American Airline planes with overnight stays at the Miami airport, typically cleans 23 planes a day for the carrier. That night ASM crews mopped up 52 without a hitch, says ASM President Joseph Lorenzo.
"It's a nice piece of work and we do it well," says Lorenzo, whose company also does contract cleaning work for United and Delta airlines.
Cleaning is only one piece of the pie for the firm, which booked revenue of $38 million for 2003. Lorenzo says ASM is on track to pull in $58 million this year.
The airline services provider started off small, in 1994, when Lorenzo and his father Jose, a 35-year airline operations veteran, hired 12 employees and began offering sales and marketing support to small Latin American carriers. The pair soon branched out, providing security services, handling ramp and cargo operations, equipment maintenance and skycap services. Now, ASM services 42 airlines at MIA with everything from aircraft cleaning and provisioning to passenger check-in services and flight dispatch.
Last April, the company added 400 people to its roster of 1,800 South Florida employees, making it one of the largest employers at MIA. Some 1,000 more employees service airports in New York, Washington, St. Louis and Los Angeles. To avoid logistical problems, Lorenzo says ASM invested approximately $250,000 in automation and tracking technology.
"Each time an employee punches in, for example, it takes their picture," he says. "It's all about scheduling and making sure people are where they need to be."
Indeed, technology could play a big role in ASM's future growth. The surge in ticketless travel means more people are checking baggage curbside. For ASM that translates to 180 skycaps at MIA, compared to 30 employed by the company there a year ago.
Jim Asker, managing editor of Washington-based Aviation Week magazine, says the trend to outsource will mount as carriers--especially legacy airlines such as United and Delta--look for more ways to cut costs.
"Some of the low-cost carriers like Southwest get flight attendants to clean up a bit, but you'll never see that happen with United or those kinds of carriers," Asker says.
Any expansion of services will have to wait until ASM renews its permit to operate at MIA. Right now, it is one of only five companies that hold general aeronautical service permits, which are valid for 10 years. All five permits are up for renewal this December, and two additional firms have filed for consideration.
Joseph Obermeier is southeast region director for Oregon-based Evergreen EAGLE, one of the five companies currently doing business at the airport. Obermeier says Miami-Dade County requires companies to be up and running within 30 days of granting a permit and that favors firms with crews already working at the airport. "It's likely that the current permit holders will get them renewed," he says.
Lorenzo is equally optimistic about ASM's prospects.
"We're a South Florida company," he says. "We want to stay here."
The county manager is expected to present recommendations to the commission in December with a final decision due by March 2005