Parcel Shipping Consolidators Change Hands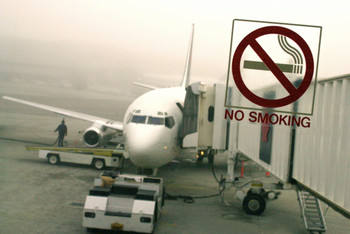 Byline: Paul Miller
Two leading catalog printers, RR Donnelley and Quad/Graphics, in August found buyers for their respective parcel shipping consolidation businesses, RR Donnelley Logistics and Parcel Direct. Both printers retained their print catalog shipping services.
So what do these deals mean to catalogers that use zone skippers? In the short term, not much. For catalogers, the shipping choices won't increase, but the carriers' infrastructures likely will, which could eventually lead to better service and possibly lower rates down the road.
RR Donnelley Logistics and Parcel Direct haul packages from catalog fulfillment centers to destination postal facilities, a process called zone skipping because it bypasses several intermediary stages that are part of the typical end-to-end U.S. Postal Service delivery process. After picking up the parcels from a cataloger's distribution facility, the zone skippers generally deliver them to the appropriate Postal Service delivery destination unit (DDU) - in other words, the post office nearest the recipient's home. USPS's Parcel Select service then handles the "last mile" stage in the parcel delivery. For catalogers, this means service that's quicker than using USPS end to end but also cheaper than using an expedited parcel carrier.
In describing how the recent deals will reshape the catalog ground shipping market - particularly how the companies could rival ground shipping leader United Parcel Service - one source close to the carriers says, "We're not at the Coke-Pepsi level yet, but you have two big players, and they're after a piece of what UPS is doing in ground delivery."
The deals
On Aug. 2, American Package Express (APX), with the backing of Boston-based private investment firm Heritage Partners, agreed to buy the package logistics business of Chicago-based RR Donnelley Logistics (once known as CTC Distribution Direct) for an undisclosed amount. The deal is expected to close by the end of September.
For about 60% of its packages, Donnelley Logistics contracts with Santa Fe Springs, CA-based APX to handle a middle haul. Donnelley picks up the packages at fulfillment centers, drops them off at its own regional sortation centers, loads its trailers, and transports them to a regional APX facility. At that point, APX does an additional five-digit-zip-code sortation for delivery to DDUs. Unlike Federal Express and UPS, APX is exclusively a zone skipper and doesn't offer an end-to-end ground service.
APX plans to combine the two businesses to create a fully integrated national delivery network that partners with the U.S. Postal Service for final residential delivery. By acquiring Donnelley Logistics, APX picks up some 200 national catalog clients. APX has about 60 existing clients that have a catalog or Internet presence
A week after the APX deal, on Aug. 9, Federal Express agreed to acquire parcel consolidator Parcel Direct from Pewaukee, WI-based Quad/Graphics. The $120 million cash acquisition, which will give FedEx 80 more catalog parcel shipping clients, is expected to close by the end of November.
With the acquisition, Parcel Direct will become a subsidiary of FedEx Ground. FedEx Ground, like UPS's flagship ground service, is currently an origination-to-destination service. With Parcel Direct, FedEx will be able to offer catalog shippers the option of zone skipping.
Rates and delivery times vary considerably based on zones and weight, but both UPS and FedEx Ground standard delivery services cost about 25%-35% more than the consolidation/zone-skipping services and postage combined. Then again, UPS and FedEx Ground deliver the packages one or two days more quickly on average. What's more, both UPS and FedEx offer a suite of services with their ground systems, such as tracking and tracing. Unlike the private carriers, the USPS offers only a delivery confirmation service for its ground parcel services.
What's in it for me?
Usually market consolidation leads to price increases. Conversely, when new or emerging competitors begin to take away market share from more-established players - in this case, UPS - price cuts often result.
But neither FedEx Ground president/CEO Daniel Sullivan nor APX vice president of business development Kevin Collins expects that the acquisitions will enable them to lower rates or to induce UPS to drop its rates. Nonetheless, Jeff Kline, president of Kline Management Consulting, a Collierville, TN-based operations consulting firm, believes that pricing may come down for lightweight residential deliveries using the USPS for last-mile delivery. "I expect that the industry might see some interesting pricing while the carriers battle for market share," he says.
Catalogers aren't holding their breath. "In the long run," says Mark Friedman, chief marketing officer for New York-based multititle cataloger Redcats USA (formerly Brylane), "I do not expect the sales to impact us. We will continue to push the major carriers to improve delivery times and trackability for our customers."
Service, in fact, is where catalogers may see some changes. APX's acquisition of Donnelley Logistics, Collins says, "is an opportunity for us to streamline operations." By combining the services, "we can take one link out of the chain" and shed a day or two off delivery times in some areas, he says.
Recognizing that it's not a low-cost leader, UPS in recent years has been using superior service as its primary selling point. Says spokesperson Susan Rosenberg: "We have options such as fulfillment, transportation management services, or looking at the components of the delivery, including some financing offers through UPS Capital." UPS's lending institution, UPS Capital delivers financial services to small, midsize, and international companies.
The Redcats USA catalogs, which include Lane Bryant, Chadwick's of Boston, and Roaman's, stopped using Parcel Direct last November in favor of UPS. "We negotiated an arrangement with UPS that serviced us and our customers better than we could have with Parcel Direct," Friedman says. "That's not to say Parcel Direct wasn't a good platform - it is. UPS just offered an integrated program with delivery, a returns program, and package tracking."