News briefs from Directmag.com - includes United Parcel Service Inc. to increase rates - Calendar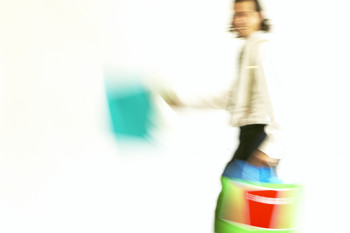 Nov. 12, 2002
Viking Office Products has entered the Portuguese market. The new business, which is targeted to the small-to-medium-sized companies, is the 14th Viking has launched overseas. Customers in Portugal will be serviced through Viking's call center in northwest Spain. Portuguese-speaking employees have been hired to serve the new customers.
Nov. 8
United Parcel Service Inc. will increase its Next Day Air rates by 3.2% and its Worldwide Express rates by 2.9% on Jan. 6. Charges for commercial ground services will rise by 3.9% and its residential surcharge will change from $1.10 to $1.15. The new costs will be posted on the UPS Web site (www.mailcubed.com/click) beginning Dec. 6.
Nov. 7
The Spiegel Group reported a 21% falloff in October sales, to $171.9 million compared with the same period last year. The firm attributed a 42% decline for its Spiegel catalog unit and a 42% drop in sales for Newport News to a reduction in catalog pages and the continuing impact of more restrictive credit-granting measures.
Nov. 6
Priceline.com said it would reposition its non-travel businesses and reduce its work force by some 65 positions. The company, which reported a third quarter loss of $24.3 million, intends to discontinue its "name your own price" calling-minutes plan as part of its telecommunications service.
Nov. 5
More than 331,000 people signed up for Minnesota's do-not-call list by the second day it went into effect. Registration for the list started on Nov. 4 at 6 a.m., and pulled 175 to 200 calls per minute during the first hour, noted Bruce Gordon, spokesman for the Minnesota Department of Commerce, which maintains the list.
Future postage rate increases could be delayed until 2006, according to Postmaster General Jack Potter. The delay depends on whether or not Congress changes the law that controls how the U.S. Postal Service funds its employees' retirement. If the law isn't revised, the USPS likely will file a new rate case with the Postal Rate Commission next spring that could lead to higher postage costs in 2004.
Nov. 4
The U.S. Supreme Court agreed to take a case that will decide whether telemarketers that keep a significant portion of donations solicited on behalf of charities can be pursued for fraud. The case stems from a fraud action originally brought more than a decade ago by the state of Illinois against Telemarketing Associates Inc. The telemarketer had an agreement to raise donations for VietNow, a charity for Vietnam veterans, that called for VietNow to get 15% of the donations while Telemarketing Associates would keep the remaining 85% for salaries, expenses and profit. During the period covered in the state's complaint, VietNow collected about $7 million while the fees totaled $6.2 million, said Floyd Perkins, chief of the Charitable Trust Bureau for Illinois.
Christine Frye, who had been chief privacy officer for Experian's e-marketing services division, joined Countrywide Credit Industries, where she will serve in a similar capacity. Frye will oversee the Calabasas, CA-based financial services holding company's privacy initiatives and compliance issues.
Nov. 1
Telemarketers lost access to 2 million names as do-not-call programs went into effect in Pennsylvania and Kansas. The lists include 1.6 million consumers who put their names on Pennsylvania's registry as of Sept. 15, and 400,000 Kansas residents who enrolled before Oct. 1, according to statements from each state's attorney general's office.
NewRoads, a fulfillment house, has acquired APL Direct Logistics, the consumer fulfillment division of APL Logistics. The price was not disclosed. With this purchase, Greenwich, CT-based New Roads will have more than 2.5 million square feet of space.
Oct. 31
Online agency Avenue A Inc. agreed to place 100 million banner ads and pay up to $925,000 in legal fees as part of a settlement of several privacy lawsuits. The suits were filed in local courts in California and Texas, and in the U.S. District Court for the Western District of Washington. The settlement stipulates that the company will add a clear explanation of its online ad-serving services to its privacy policy and will offer consumers notice and choice when it wants to use personally identifiable information with previously gathered anonymous data. The agreement also requires that all Avenue A cookies expire within five years of the date on which they were served. In addition, the company said it will start a consumer education program.
Chad Slater, a former senior vice president at MeritDirect, filed an arbitration claim alleging that the list management/brokerage firm dismissed him without cause, is withholding compensation and has slandered his name. Slater is seeking damages of $1.3 million in unpaid wages and $5 million for defamation and loss of future income, according to papers filed with Stamford (CT) Superior Court. "Every allegation is emphatically denied and we will be responding very strongly," said Merit CEO Ralph Drybrough.
Sholem Joel Epstein was sentenced to nine years in prison and three years of supervised release for his role in an extensive telemarketing time-share scam. Epstein ran the finances for a group of companies that bilked over 38,000 people out of $15.4 million, according to U.S. Attorney Michael J. Sullivan. He was convicted after a four-week trial of conspiracy, mail fraud, wire fraud and money laundering. Other participants in the scheme were sentenced earlier or are awaiting sentencing.
The Reader's Digest Association Inc. formed a strategic relationship with GE Financial Partnership Marketing Group. Under the deal, Reader's Digest Financial Services will endorse a portfolio of GE Financial products and the two firms will create a co-branded Web site. The products, which will be underwritten by Union Fidelity Life Insurance, a GE company, include term life, juvenile life, modified whole life and accidental death and dismemberment insurance.
Oct. 30
Kevin Noonan was named the new executive director of the Association for Interactive Marketing. He succeeds Ben Isaacson. Noonan was group vice president of the Internet and media research division at The Yankee Group in charge of driving sales, and ran his own consulting firm. Noonan was also a founder of Nielsen Media Research Interactive Services Division and held a number of sales positions at Forefront Technologies, @plan Inc. and Bell Canada Enterprises.