Is your service provider running on automatic? As connectivity becomes a commodity and services become a provider's differentiator, carriers need integrated, automated systems to deliver the products that will retain their enterprise customers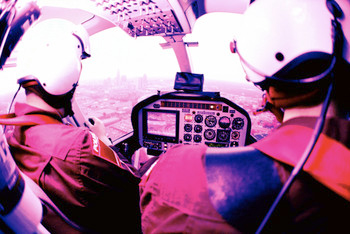 Trouble is brewing for service providers. More than ever before, fixed and mobile operators are juggling business models, introducing new products and services and facing new competition. Their future hangs, if not exactly on a thread, then upon a chain of events, roughly as follows ...
Their ability to succeed in the converged world of next-generation telecommunications depends on the speed and accuracy with which they can innovate. This relies on the ability of their Operation & Support Systems (OSS) to cope with the demands of advanced IP-based networking. That, in turn, depends on how quickly they can stabilise, integrate and, above all, automate their systems.
In the rush to adopt MPLS-based IP networking, the goal is to offer unprecedented levels of service flexibility at otherwise impossible margins in a cutthroat global market. Success--perhaps even long-term commercial survival--depends on the boardroom recognising the significance of having at its disposal practical, accurate knowledge about their prime real-estate: IP and the automation of all activity associated with its delivery and well being.
Having a provider who can offer and support an enterprise VPN, for example, is all very well, but forward-thinking enterprises are already looking to the next phase: bespoke services that they enable on demand. Enterprises will soon want to be able to click a mouse themselves and receive that video stream, data feed or instant access to a remote site from their chosen carrier.
To offer that degree of self-service, a carrier's business strategy needs to reflect the way its network operations are managed, the way its services are provisioned and the way its engineering task force configures and maintains the network equipment. But to reach this particular Rivendell, there are some gargantuan cave trolls in the way:
--In most cases there is a huge gap between the rarefied eyrie of the boardroom and the muck 'n' bullets of the Network Operations Centre that no amount of training courses or marketing hype can bridge.
--Constant rationalisation, reorganisation and business diffusion often means the core asset--the network itself--is in practice far removed from the strategy-makers.
--The sheer complexity of managing a network in constant flux due to the demands of modern enterprises and the flexibility of IP far outstrips the ability of a conventional engineering workforce to cope manually with the management and configuration challenges.
To attain the necessary economies of scale to deliver such services, carriers need a unified OSS platform across all their customers and services. The only way to achieve such integration is through automation as part of a coherent strategy determined at the highest levels of the organisation.
Whereas even a 5% error rate in the annual accounts would be unacceptable, error rates in network infrastructures that support entire businesses average 40% each year and are considered an unfortunate fact of life. Network engineers spend over a third of their time configuring routers and switches, entering complex manual sequences, often involving service downtime. Spending around 75% of a network's budget on maintenance, inevitably they make mistakes through repetition, boredom--they are human.
It is now impractical manually to support effectively an IP-VPN/MPLS-based carrier network.
Automation is now the only credible way of handling the diversity of devices, vendor-specific configurations and the size of the task facing operators, whether for network management, configuration, control or security. By migrating from an error-prone manual system to a consistently accurate, structured, automated platform, a carrier can impose standards, procedures and policies on its new or existing IP based infrastructure to a degree of accuracy and granularity previously thought impossible.
Without automated OSS functions from instant service or content commissioning to personalised billing--a carrier cannot hope to offer advanced services competitively in today's IP-focused environment. New entrants with virtually no legacy infrastructure are often in an advantageous position to embrace ideas of self-service, automated provisioning and strategically significant OSS far faster and more easily than legacy-laden incumbents.
There is an integral relationship between boardroom strategy and what makes effective OSS systems in advanced communications networks. Enterprises could do worse than examine what commitment, if any, their chosen provider is making to automate as much of the OSS processes as possible, using state-of-the-art toolsets designed for an IP/MPLS environment.