Enterasys expands partner strategy to MSSPs: managed security services provider's recently launched program is "linchpin" in its Secure Networks strategy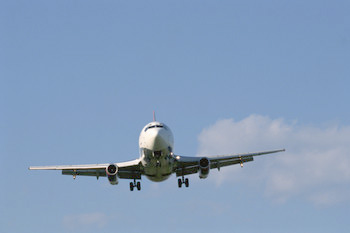 Enterasys Networks Inc. has announced the newest addition to its Secure Networks partner strategy. The Managed Security Service Provider program enables partners to deliver security services to their customers by combining Enterasys' hardware and software products and its Secure Networks strategy, which brings together top systems integrators including CGI, IBM and Unisys in security applications, devices and services.
Lynn Tinney, Enterasys' vice-president of managed security partnerships, said MSSPs are a strong compliment to resellers and describes the program as a "linchpin" in Enterasys' Secure Networks strategy. Tinney, who has a 20-year channel background, was hired to help the company with its channel strategy and in particular to develop a formal engagement with MSSPs.
"The channel doesn't have the capacity or skill levels to fulfill the Secure Networks strategy," said Tinney. "The MSSP program is one of the ways that we find is complimentary to our channel front."
At the same time, MSSPs are the "back-end" to systems integrators, said Tinney.
"Major Global 50 accounts come to these guys for security advice. The program is designed to leverage field engagement with the likes of this kind of partner."
Tinney likens how the the MSSP program fits into the Secure Networks strategy to David and Goliath with David being Enterasys and Goliath representing the competition, which is primarily Cisco Systems Inc. "The Secure Networks strategy is based on examining why customers are so loyal (to Enterasys). We aren't selling a box. We're addressing a solution at a more senior management level than an IT manager."
Secure Networks strategy is based on five c's: continuity (for example, whether a business can continue to run if a network goes down); context (for example, why programming code is getting passed to a company's human resources department); control; compliance and consolidation. "Those are the issues that keep a C-level executive up at night," said Tinney.
The Andover, Mass.-based company also announced NetSec Inc. as its first and premier MSSP partner. The two companies will work together to deliver managed intrusion prevention solutions to the marketplace.
Enterasys is currently negotiating with a couple of potential Canadian partners, but a company spokesperson couldn't disclose the names of the companies at press time.
Benefits to MSSP partners include Secure Networks solutions, "Red Carpet" support services, technology roundtable discussions covering topics such as product direction, market direction and customer needs and Web-based training programs for technicians and consultants.
NetSec was selected based on its knowledge and ability to integrate and deploy Enterasys' applications such as its Dragon Intrusion Defense solution, and its focus on Global 1,000 and government customers, including BP and the U.S. Department of Justice. Enterasys recently expanded its security portfolio with the announcement of Dragon Remote Site, a network-based intrusion detection sensor designed for enterprise remote sites and MSSPs.
Mordecai Rosen, vice-president of corporate development at NetSec, which manages security networks in 32 countries, said the program helps the company bring a better solution to its customers because of the technical support and the ability to get more "deal flow" through the joint selling between Enterasys' sales team and its reseller channel.
"We've had very positive results with Enterasys' intrusion detection products," said Rosen. "This new partnership that Enterasys has launched is more focused on the managed security service provider type of partner. By providing more support for us, they gain what we do as enormously valuable to both them and their customers."
NetSec, whose customers number Canadian companies in the financial, energy, manufacturing and pharmaceutical industries, supports all mainstream vendors of security gear including Network Associates Inc. and Cisco Systems.
Rosen said the program benefits all parties. "It's very synergistic between us, Enterasys' sales force and the channel. We're happy to have the channel partners sell all the gear and services they want as we outsource the management of the security network."
NetSec requires its customers to sign a multi-year service contract to have it monitor and manage their security networks.