CoStar Group named to Technology Fast 500 - Technology: Update - information services provider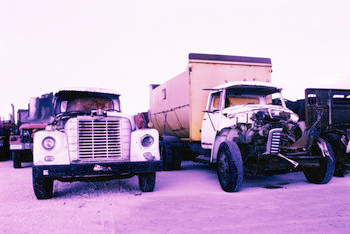 CoStar Group Inc. has been named for the fourth consecutive year to the Deloitte & Touche Technology Fast 500,. a ranking of the 500 fastest-growing technology companies in North America. CoStar's revenue grew by 918% between 1997 and 2001, the five-year period on which the rankings are based. The company reported revenue of $72.5 million in 2001.
CoStar Group is the leading provider of information services to the U.S. commercial real estate industry. Founded in 1987, the company pioneered the concept of commercial real estate firms outsourcing their research functions to a third-party information source. Since its IPO in July 1998 and a follow-on offering in May 1999, CoStar has expanded its product mix and geographic platform to cover 50 major U.S. markets. The company has approximately 800 employees in 32 offices nationally, and provides comprehensive building-specific leasing, sales and tenant information on a subscription basis to over 40,000 commercial real estate professionals nationwide. Its client base includes most of the commercial real estate industry's leading brokerage firms and property owners.
"We're proud to once again earn a place in the Deloitte & Touche Technology Fast 500," commented CoStar Group president & CEO Andrew C. Florance. "It is especially gratifying to earn this distinction four years in a row. That is a tribute to the commitment of our employees to provide our customers with quality products and service."
"Making the Deloitte & Touche Fast 500 is a testament to a company's leadership, commitment to technology and ability to deliver the right solution at the right time," said Mark A. Evans, managing director of Deloitte & Touche's Technology & Communications Group. "With its 918% five-year growth rate, CoStar Group has proven that its leadership has the right vision and determination to succeed, and we at Deloitte & Touche salute their accomplishments."
In addition to ranking on the Deloitte & Touche Fast 500, CoStar is ranked on the Maryland Technology Fast 50, a ranking of the 50 fastest-growing technology firms in Maryland. CoStar has been named to the Maryland Fast 50 five years in a row. The Fast 500 list is compiled from three sources: winners of Deloitte & Touche's 22 regional North American Fast 50 programs, nominations submitted directly to the Fast 500, and public company database research. To qualify for the Fast 500, entrants must have had 1997 revenues of at least $50,000 USD for the United States. Entrants are public or private companies headquartered in North America and must be a "technology company," defined as a company that develops proprietary technology which contributes to a significant portion of the company's operation revenues, manufactures a technology-related product, or devotes a high percentage of effort to research and development of technology.